A buddy needed my perspective on death metal, sub-genres and the difference between American metal and European metal. Here was my response:
My perspective on death metal is that it's the most true form of expression in music to date. Not only in the topics and lyrical content but also in the music composition itself. It's some of the most demanding and complex music to ever exist! From sludge & doom to technical & progressive, metal (especially death metal) covers a broad range of tempos, styles, topics and stories.
In terms of sub genres, there are far too many to talk about each one. It all starts from Black Sabbath, who are the legends who created rock n roll and metal but are also known for being complete masters of the doom genre. Doom is usually slow tempo, simple guitars riffs, slow drumming and the vocals are usually sang or howled. Lyrical themes could range from religion, politics, death, war and humanity in general.
Sludge is a particular sub-genre that usually appeals to Americans located in the south. Their slow yet spastic writing, alcohol fueled screams and ultra fuzzy bass guitar usually keeps things fun and the party going. Lyrical themes include things about life (relationships, drinking, work), driving a hot rod and even some of the gloomier things such as death & depression.
In terms of faster music, death metal is generally fast paced with violent lyrics, riffs and fast paced drumming that mainly consists of blast beats. Blast beats being the snare and cymbal of choice is being hit at the same time usually with a fast double bass beat going underneath, providing the listener with a powerful machine blasting sound. Guitar riffs are usually fast paced tremolo styled songs and a vocalist who uses a technique to make their voice sound evil, menacing sorta like a monster. The music is very intimidating and usually unlistenable if you're not ready for it. Lyrics tend to be mainly gore filled and is basically a horror flick in audio form.
Another sub-genre that usually is similar to death metal is the more chaotic genre known as "grindcore". This blend of punk and death metal creates a sound so fast paced that the songs tend to stay below one minute long. I've heard entire grindcore albums, with several songs, be only 5 minutes long. The songs are meant to offend, they are meant to be gnarly, they serve one purpose and their purpose is to tell everyone to "fuck off". The drumming is very fast paced, the vocals are shouted/screamed with the fiercest intensity and the guitar riffs are incredibly fast. Here are 11 songs at 4 minutes. A recent favorite!
Another sub-genre that has slowed down but still exists is metalcore, a blend of melodic metal and hardcore. Bands like God Forbid and Trivium are usually the main bands to look at when you are looking for what metalcore has to offer. Lyrics are a wide array of life, death, politics, war, humanity, current topics and other things such as true stories. These lyrics are sung and screamed, usually both styles are used on one song going back and forth between chorus and verse. Drumming is more tame, riffs are usually more melodic and radio friendly and overall the metalcore scene is quite tame compared to death metal.
Black Metal is the most blasphemous and dark genre there is. Even this sub genre breaks up into other sub genres that gets even deeper and darker as you go. Lyrics are usually about anti-religion (typically Christianity), war, sex, gore, blood, paganism, depression, suicide and much much more. Black metal tends to have death metal tendencies when it comes to how the music is written but black metal has this specific sounds about it that is kinda hard to explain. I guess the easiest way to explain it is the chords they use mixed with the howling/screaming/screeching of the vocals. Black metal tends to be fast paced, can have an orchestra with them, or even be instrumental and atmospheric. One of the most anti-social genres to ever exist in music would be the SDBM genre or Suicidal Depressive Black Metal. The music is typically slower, with the vocalist is complete agony and the music composition of a man on the edge of sanity. To me, it's complete bliss….to others it may make some people angry because they think it's promoting it. To me it's comforting because it's a human emotion, a negative one yes but one of the most powerful thought processes to ever exist.
(I'll post two black metal videos, one black metal titan and one suicidal depressive black metal act)
One of the last sub-genre's I'll get into is deathcore, the mix of death metal and hardcore. This genre seems to get the most grief from the metal community because the writing is simple, vocals are screamed but with a low register and there are breakdowns all over the place, usually containing the same type of riff from many different bands and songs. This genre has become very cookie cutter for a lot of bands and that is why they don't get much respect. Even the good bands get a lot of negative comments and press from fans and media. Bands like Suicide Silence, Whitechapel, etc. These bands can write some good music but no one seems to take them seriously. Lyrical themes are similar to death metal themes and black metal themes combined. Very groove based music and heavy with down tuned guitars typically tuned to drop A on a 7 string.
There are tons of other genre's such as industrial, djent (which is more of a sound/technique then a real genre), slam, death/doom, guttural slam, gore grind, blackened death metal, technical death metal, progressive metal, thrash, blackened thrash and even the current uprising of deathcore fused with dance…..no seriously. This is just a brief list of all of the possibilities of metal genres. One of my favorite sites to visit and listen/learn is Map of Metal, this interactive site displays the literal web of genres and what those genres make and displays it in a timeline. The genres I talked about are just the main ones. Seriously visit that website and educate yourself further.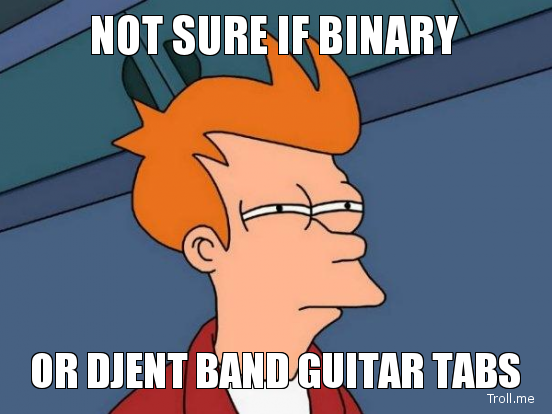 When comparing American death metal to European death metal there is a lot of similarities about them both. However, I've noticed the music from Europe seems to have a lot more melody about it. Again, It's hard to find the differences when I listen to a lot of European bands. Neither country has the edge or a specific sounds that is "better", they each produce quality bands. They each can produce shitty bands as well but for the most part, America and Europe knows what they are doing. It just seems to be that EU bands tend to be a little more melodic while US bands focus on brutality based on tremolo riffing and pinch harmonics.
No matter what genre you listen to, you can't go wrong. Find what you like and enjoy it. Even if it's "trance metal", if you enjoy it then represent that and make it yours! There are so many different types of metal to listen to, I highly suggest spending a couple of hours on Map of Metal and listening to each and every genre and finding out what you like. You never know, you may find something brand new and change your whole outlook on metal in general. Enjoy. Headbang! \w/